Frequently Asked Questions
An incredible trip begins even before boarding! Check out the steps on how to put together your itinerary using Bonitour's Roteiro Fácil tool.
1. First, choose the region of your next adventure;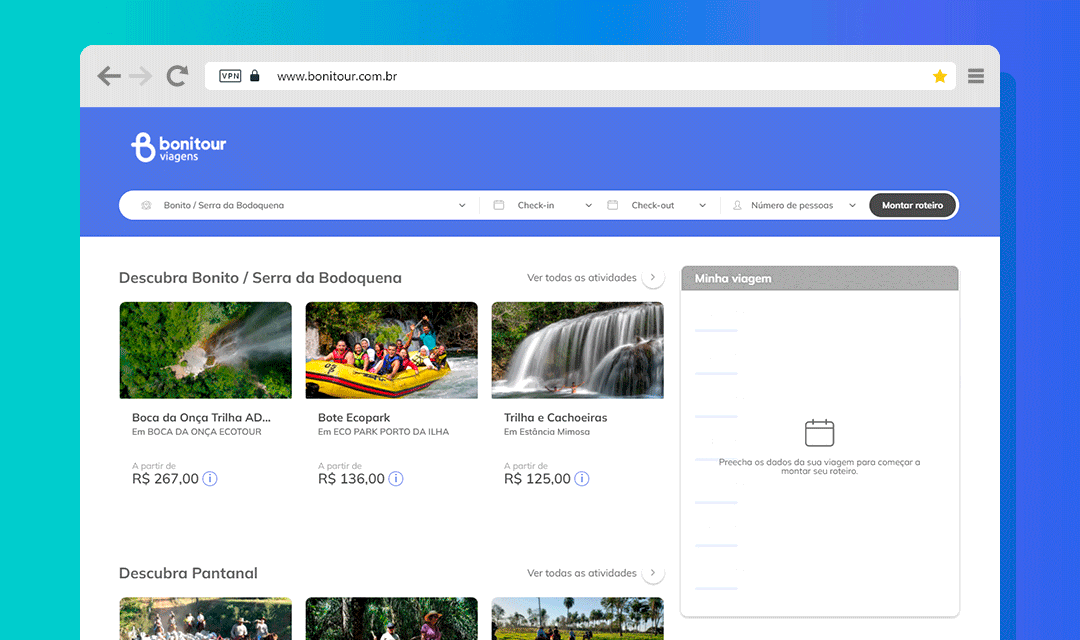 2. Enter the start and end dates of your trip;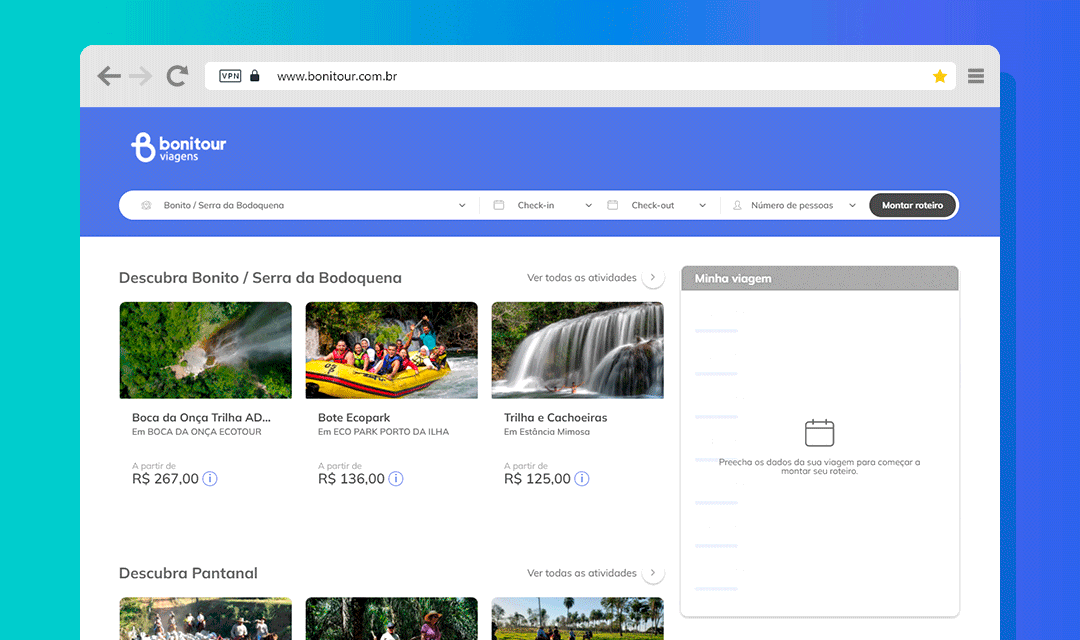 3. Select the number of people, including children and seniors, who will embark on this adventure with you and click on "Set Up Itinerary"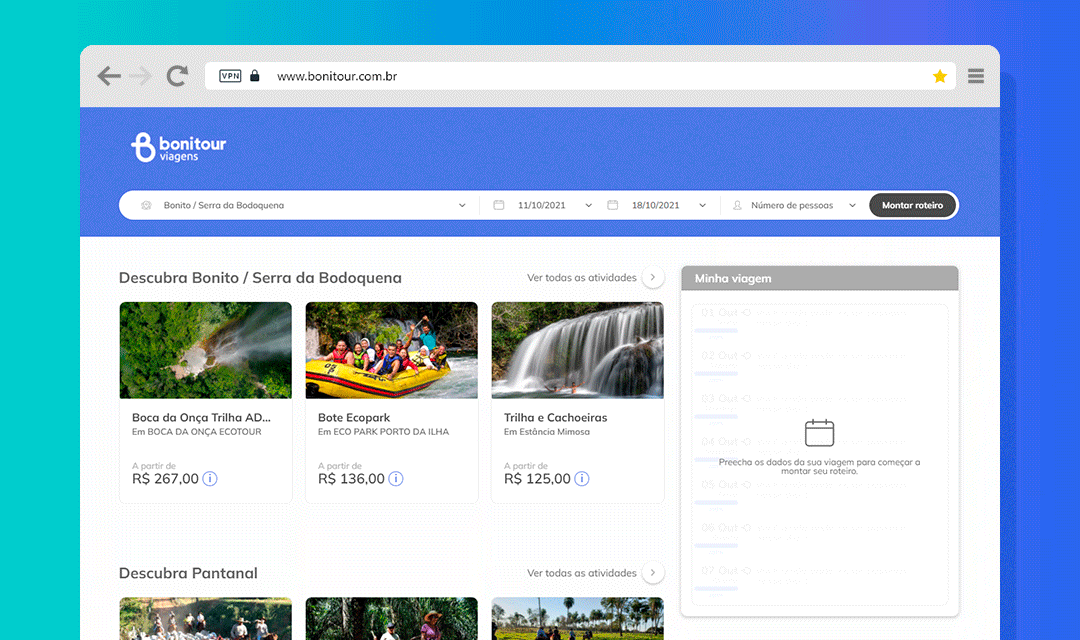 4. Then, the best part: choose the tours and activities to make your trip a complete and unforgettable experience.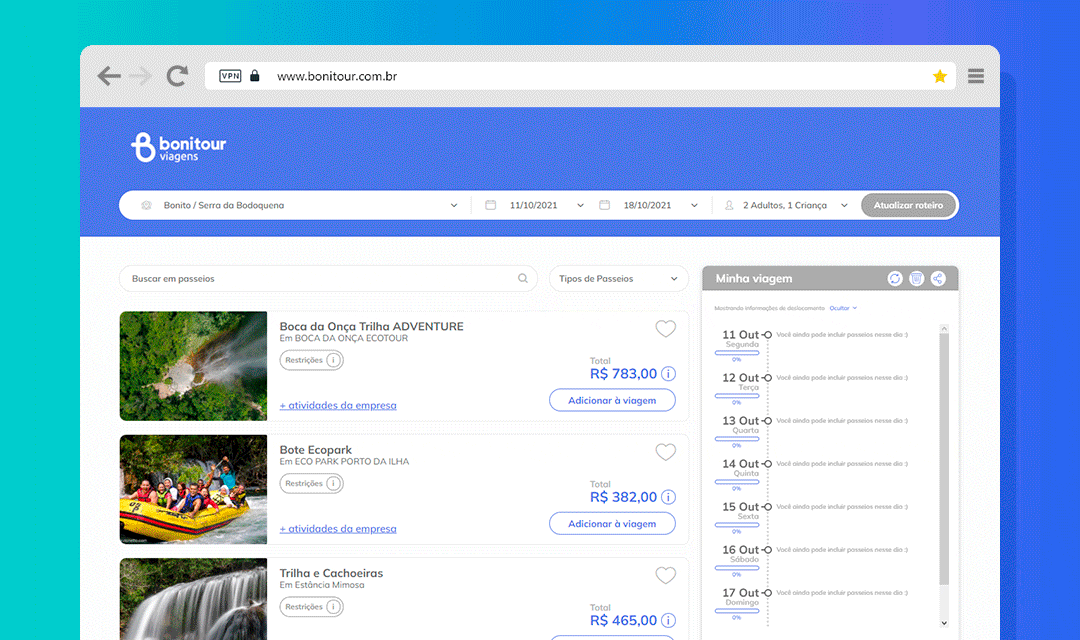 On this screen, you can also bookmark activities (❤️), check details, including the price of each one of them (ℹ️), see other activities available in the same place (+), and check tour guidelines (restrictions). In the menu on the right, you can reorder the activities or delete them and share your itinerary via email or WhatsApp.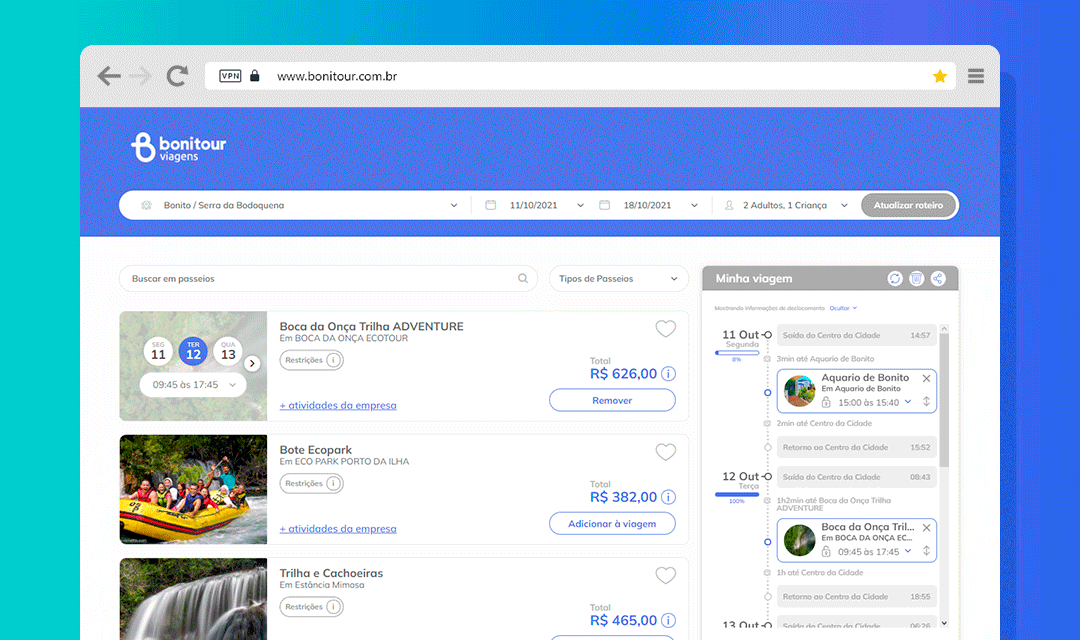 5. Time to finalize your itinerary
Have you selected all the activities? Now it's time to finalize your itinerary! Check all the details of your trip and, if you want to, edit the information about your activities. If you have a coupon, you can add it at this point.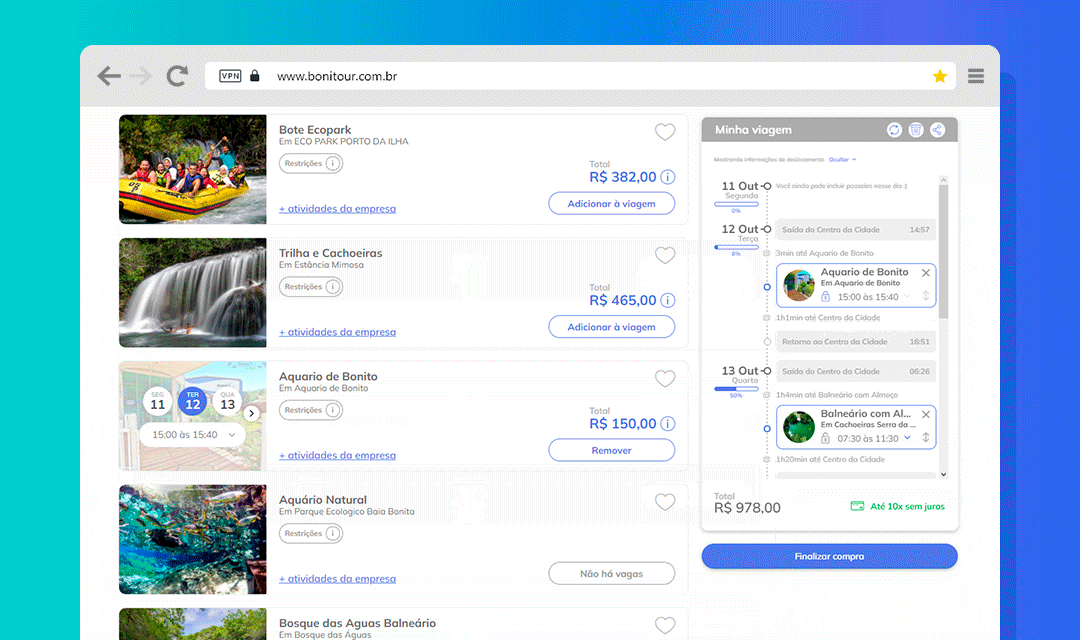 6. Finalizing your purchase
After checking the details, it's time to complete your purchase! First, register or login into our payment platform.
For your safety, we have a time limit for entering the buyer's information. Now, fill in the requested information and choose the payment method. Those traveling with Bonitour can pay with a credit card.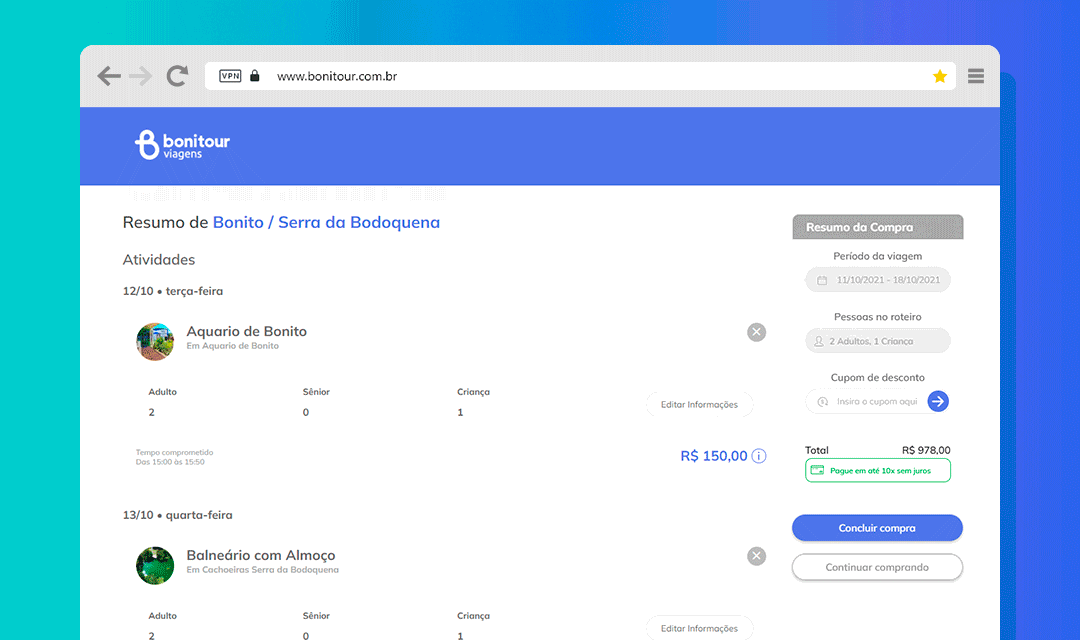 7. What about after the payment?
That's it! It's almost time to pack your bags and head to an incredible destination! After completing your purchase, you will receive a confirmation email and other information to make sure your trip is the best it can be.
Remember to download the Binamik Ally app to access your tickets and other important information about your trip. Also download the Bonitour app, which will be your virtual wallet during the trip, including cashback to use in restaurants in the destination.